Cyber Monday and Black Friday! These are the two busiest shopping days of the year! They are one of those business opportunities that will allow you to significantly increase your sales.
The fourth quarter is traditionally the most profitable quarter for retailers; however, the sequence of events surrounding the global pandemic has created significant uncertainty for this year's BFCM. 2021. According to Adobe Analytics data, online sales have increased dramatically year over year.
BFCM is typically one of the most stressful times for retailers because they must prepare their businesses for a significant increase in traffic, orders, and support requests. With shopping habits completely shifting due to the global pandemic in 2022, preparation is more important than ever.
1. Prepare and Test Your Website
E-commerce companies must test their websites and apps ahead of time.
Performance and compatibility testing appear to be the most important, in order to ensure that your site works properly under all loads and across all devices. Here are some tools for testing:
PageSpeed insights

PageSpeed insights  Zephyr

TestRail

Zephyr

Ghostlab 
It's also critical to conduct some dynamic testing to see how the entire checkout process works. This allows you to ensure that everything works properly and to gain insight into your customers' shopping experiences.

According to predictions, more consumers will use their mobile phones to shop during BFCM 2021 than ever before. This necessitates a mobile-first strategy. Begin testing your website.
2 Create a Successful Black Friday Landing Page
If you want to run a successful and profitable Black Friday campaign, you should begin with website optimization. To avoid a high bounce rate or cart abandonment rate, you want your users to be able to easily navigate through your offer and checkout.
The majority of your potential and loyal customers are using their smartphones to find the best deals. As a result, pay special attention to your website's mobile version.
Furthermore, if you don't want to lag behind your competitors, you must provide a personalized user experience. While browsing your online store, your visitors and customers should feel special. Personalization may have a significant impact on the success of your Black Friday offer.
3. During Black Friday, Emphasise your Delivery Details.
Online buyers expect faster deliveries and orders that are correctly shipped. Simultaneously, retailers are doing everything they can to meet these expectations. However, due to high demand during BFCM and COVID-19 restrictions, the delivery may take longer.
Update the website: To avoid customer complaints, try to be as clear as possible about delivery dates and shipping costs. Make sure to update any new information on your product, category, and checkout pages to set realistic expectations for your potential customers.
4 Expand Your Email List
September and October are ideal months for expanding your mailing list and social media followers. Try to expand your audience in order to reach as many consumers as possible in November.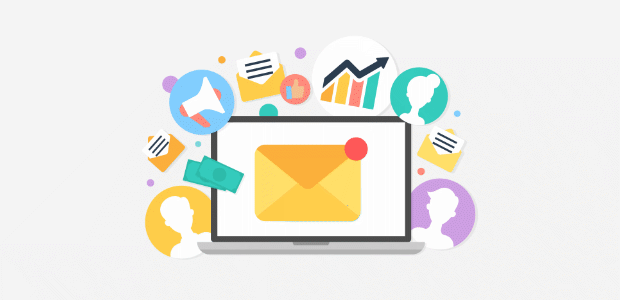 You can use strategies such as giveaways, subscriber-only deals, discount coupons, and so on. As you're compiling your list, make sure you're categorizing them correctly. Create distinct audiences based on their gender, age, interests, and order history.
5. Use Social Media
 To get the most out of your Black Friday marketing, you must reach out to customers wherever they are. With so much holiday marketing in the run-up to Black Friday, you're more likely to catch shoppers' attention if they see your message more than once. You can also create black friday sales flyers and posters to post on social media platforms.
Create marketing videos and offers to get customers' attention. Getting your email and social media marketing to work in tandem is one effective strategy. You can, for example, use Facebook ads to retarget email subscribers.