Any surgical treatment can be a scary thing, so it's important to know about the procedure you're going in for. The main concern that usually arises among patients is from where they can get satisfactory eyelid surgical treatment. So, those in Uk can seek the surgery process and for that, we have gathered some of the basic tips and knowledge regarding surgery. Below you'll find details about the Eyelid Surgery London procedure.
What Is Eyelid Surgery?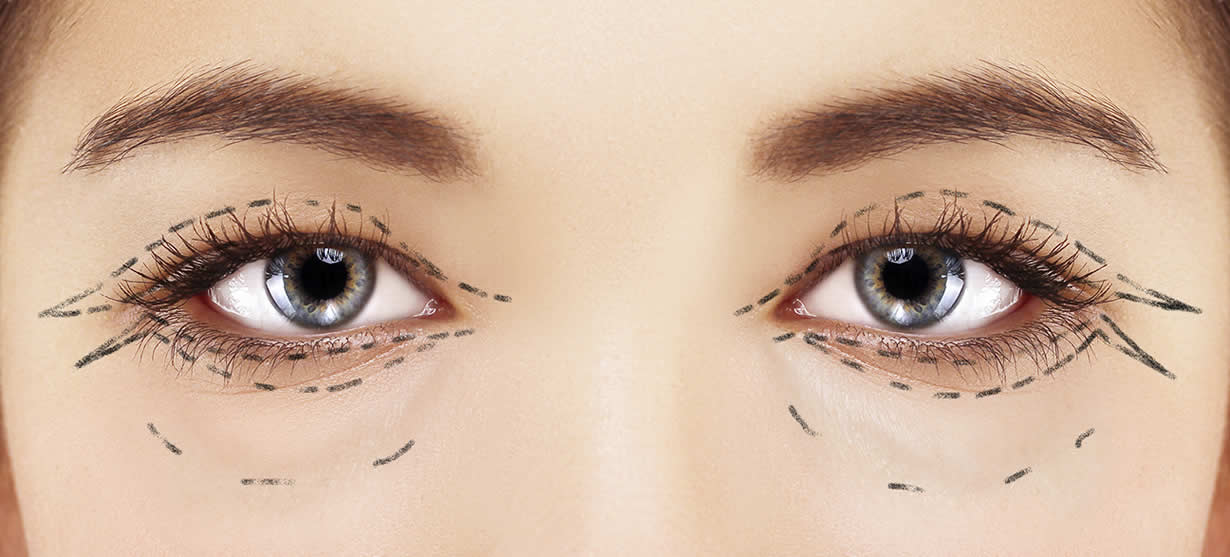 Eyelid surgery involves making incisions in your eyelids so that excess skin and/or fat can be removed. It may sound scary, but blepharoplasty is fairly straightforward and recovery time is usually quick.
Why Get Eyelid Surgery?
There are many reasons people get blepharoplasty, including:
-They have sagging skin around their eyes that makes them look tired or angry.
-They have bags under their eyes that make them look older than they really are.
-They have puffy upper eyelids that hide their eyes when they smile or laugh.
-They want to get rid of crow's feet wrinkles on the sides of their eyes (these lines form when people squint).
-They want to improve the appearance of their lower eyelids
Is Eyelid Surgery Right for You?
Eyelid surgery is known as blepharoplasty, and it's a procedure designed to correct sagging skin around the eyes. It can also correct bags under the eyes and puffy skin around the eyes. While some people may want this kind of surgery for cosmetic reasons, it can also help those who have trouble seeing because of extra skin on the eyelids.
What happens during eyelid surgery?
Surgeons perform this surgery with a local anesthetic. The procedure itself is quite quick and easy. The surgeon will be make small incisions along your lash line (either on the top or bottom eyelid) or along your natural crease, depending on what kind of result you're looking for. Through these incisions, they will remove any extra fat or skin that causes puffiness or sagging. They'll then close up these incisions with stitches and bandage you up.
What Happens After Your Surgery?
Let's face it: you've got a lot on your plate. You're going to surgery, and that's no small thing. Your eyelids are the most delicate part of your body, and they need special attention. You have to find the right surgeon, make sure you have time off work, arrange for transportation, talk to your family about what you're doing… oh, and did you mention that you're having surgery on the most delicate part of your body?
This guide will help you navigate all of these things so that by the time you're ready for your procedure all you have to do is show up at the clinic (and try not to blink). You are not the only one who needs to know the process of eyelid surgery. Even in London, it is actually a very common thing to have eyelid surgery, but for some people, this is not actually a joke. Let us get into the facts about the process of eyelid surgery.
There are many types of eyelid surgeries out there, such as the brow lift, the skin lift, and even the eyesight. All of these surgeries can be performed on your eyes by surgeons in London. The type of surgery you choose will depend on what your specific needs are and how much money you want to spend.
The procedure is very common and it has a high success rate. It's important to ensure you're choosing the right surgeon. The first step in any eyelid surgery is that a surgeon will use a camera to take pictures of your face and then will make adjustments accordingly. This may include removing excess skin or adding more fat to give you a fuller look. Once this is done, your surgeon will then cut into your skin so that he or she can make incisions where he or she wants to add new tissue to your face.
Once all of these things have been done you should expect that the results will last for several years or even longer if you choose to keep up with them after they are done. Eyelid surgery also known as blepharoplasty is a cosmetic procedure that aims to improve the appearance of your eyes by making them look bigger and more open. Blepharoplasty is a popular cosmetic procedure, but how does it work, and what happens during eyelid surgery?
There are many different types of eyelid surgery
The most common are:
– Brow lift: This type of procedure is done to lift the eyebrows and remove wrinkles.
– Blepharoplasty: This type of procedure is used to improve the appearance of sagging skin on your upper eyelids or under-eye bags on your lower eyelids.
Eyelid surgery is one of those things. While it might not be for everyone (your eyelids are perfect as they are), it can be an invaluable tool for people who are dealing with droopy eyelids and want to rejuvenate their appearance. But how does eyelid surgery work? How do you know if you're a good candidate? And if you are, how do you prepare yourself for the big day? Let's take a look at this increasingly popular beauty procedure. You're probably thinking, "what's so special about my eyelid?" Well, if it wasn't so special, you wouldn't be reading this article. And yes, I did write that sentence in the first person. You see, I have a problem with attributing my own prose to other people.
But back to your eyelid: not only can you move it voluntarily, but it also moves involuntarily to protect your eye from dirt and dust—and yes, even small birds.