Before we discuss the subject, we must do some homework. We must know what rekeying a lock is and the exact difference between changing the lock and rekeying the lock. Let us first think of changing a lock. Changing a lock means the entire lock unit is replaced with a new one, whereas rekeying means replacing only the key pins. Didn't get it? We will elaborate. It is not necessary to change the overall lock each time. You can re-key the lock too. Any good experienced Locksmith in Delaware can explain to you what it is.
Re-key and replacement of locks: – 
As we discussed, a lock can be replaced, but it incurs a good amount of money as you have to pay both for parts and labor. Changing a lock is self-explanatory but rekeying a lock means changing the current key into a different key without replacing the lock. The keys are new, and the old keys will not work on the same lock.
While rekeying a lock, only some parts inside the lock (called 'key pins' or 'tumblers') are replaced, and the security level depends on how many features are replaced. If new ones replace all the old key pins, it can be the safest lock. Changing the lock will be most safe, but it incurs high expenses.
Benefits of rekeying the lock: – 
The price of rekeying is meager as compared to changing the lock.
All the locks have an internal arrangement to make them rekeyable.
Locksmith Dublin can make your lock re-keyed and safe so you can have a new lock in your new house.
It needs an expert locksmith with appropriate tools, but once rekeyed, you can rest assured of the protection of your house.
You can dump old keys and have multiple locks for one key when you use rekey option, but the locks must be of the same brands with the same type of keyholes.
When should you change locks?
Let us understand when you need to change a lock and when you need to rekey a lock.
If your locks are old and rusted while you move to a new house or if your locks are of different design and color.
When you wish to have high-security locks or electronic locks for safety purposes.
If you want all locks of the same type but have different kinds of locks, you need to change locks. Trustworthy Locksmith in Dublin can get you such locks quickly.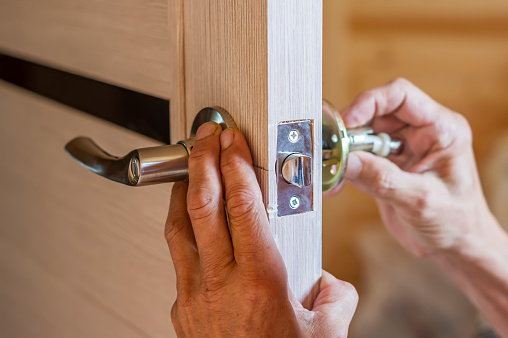 When should you rekey the locks?
You are satisfied with the lock, but if the key is old and not working anymore, you need to rekey it.
If you move to a new place and the key is not available.
If you lost your keys and feared someone might find them.
If you have given someone another set of keys and don't want him to get in the house.
If you have the same locks with similar keyholes and want an all-in-one key for the locks.
Conclusion: – 
Rekeying when you move to a new house is a common thing now as it needs very little money, and it can be quickly done with the help of an expert Locksmith Delaware.