A car is a great opportunity to make your everyday life more comfortable and interesting. Getting around the area by car is faster and more convenient, plus, you can rent a car wherever it's impossible to use your own. For example, the spacious 12 passenger van rentals Orlando Airport will make your trip to Florida easy and comfortable. All you need to do is select the required dates to pick up and return the car rental. 
However, along with the comfort of a trip in a rental car, you also get great responsibility. Driving is risky and you need to use different equipment to make it safer. 
One of the essential devices is the dashboard camera. It continuously records everything that happens on the road. Its videos are useful and, if necessary, can be proof of your innocence in the event of an accident. 
Do you need such a device? Your smartphone can act as a dashboard camera as well – just install the following applications on it.
Droid Dashcam 
This application makes it possible to record video and add subtitles to it. Moreover, the subtitles won't be as a separate file but embedded directly into playback. You can also enable or disable audio recording if you need it. 
The program works on all Android-powered devices. Also, you can change the settings to keep the battery charged longer. For example, turn off audio and subtitles, turn off the screen backlight while recording, or lower the video quality. However, we still recommend that you plug in your charger and enjoy all the features of the Droid Dashcam.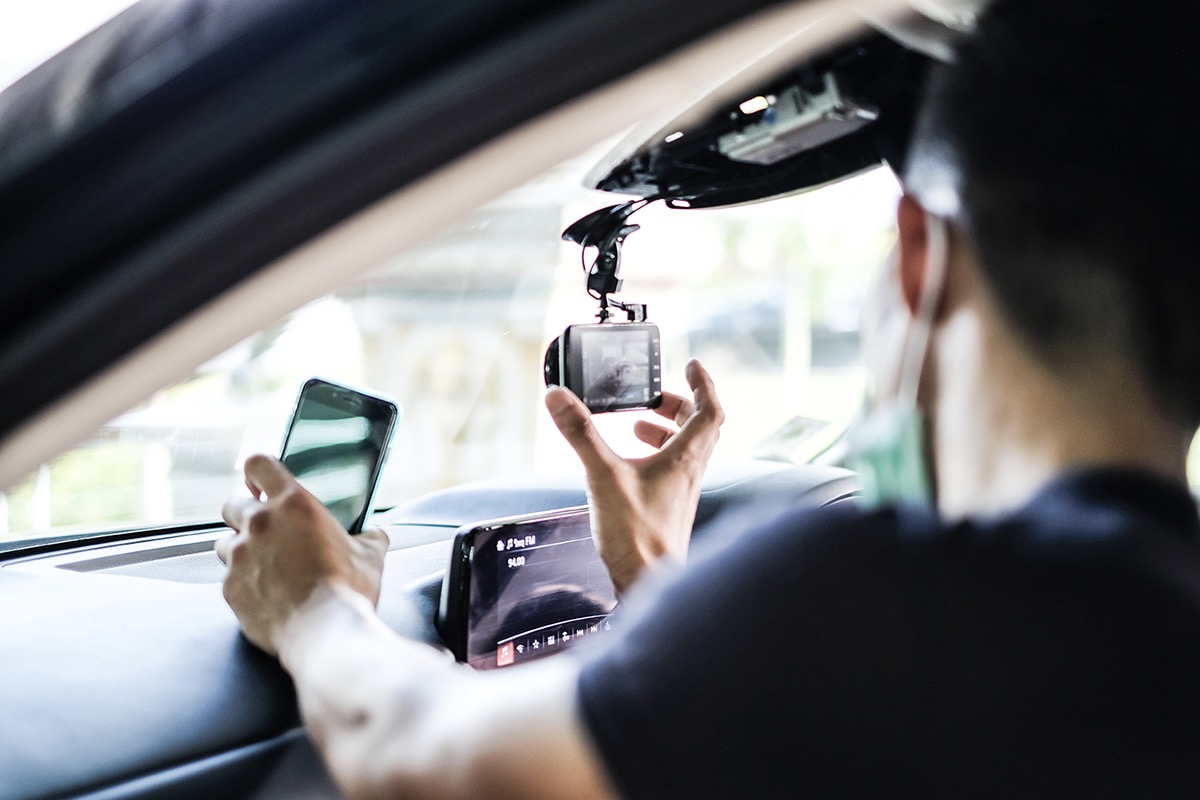 DailyRoads Voyager 
This program was created back in 2009, but since then it hasn't lost its popularity and love of customers. It's still an excellent video recorder, which can be exhaustive proof of your innocence in a potential accident. While driving, the program will record continuous video. However, you can then sort which videos you want to keep and which ones to delete with just a few taps.
AutoGuard Dash Cam 
This smart dashcam app will help you monitor everything that happens on the road. Plus, it won't distract you. While running in the background, the program will allow you to continue using the navigator or make calls via your smartphone. Of course, it will be better to use a headset in this case, because it may be difficult to record video and hold the phone to your ear at the same time. 
AutoGuard Dash Cam has both free and paid versions. The basic functionality is enough for you to use the application as a dashboard camera. However, if you want to take advantage of the additional features, you will need to buy a subscription.
Roadly Dashcam & Speed Camera 
This is a fairly popular dashcam application. According to Google Play statistics, more than five hundred thousand users already enjoy it. It not only records what is happening on the road but also helps you not to violate traffic regulations. 
Roadly Dashcam & Speed Camera uses the built-in database of road signs to determine the speed limit, movement priority, a suitable parking spot, the desired traffic lane, and other driving options. Roadly can save videos both on the internal memory of the smartphone and an external SD card. This gives you even more flexibility in configuring program parameters.
Dash Cam Travel
This program may act both as a photo and a video camera, and allows you to choose one of several shooting options. You can enable a rear-facing camera to record everything that happens in front of your car, or the front camera if you want to record what is happening inside the car. 
Also, Dash Cam Travel can run in the background, thus giving you simultaneous access to other applications. For those who love statistics, the app has a sport mode. It makes it possible to measure acceleration, braking, track length, and other interesting driving parameters. But of course, make sure in advance that your maneuvers are safe for you and other vehicles on the road!